Quality Shoeing & Trimming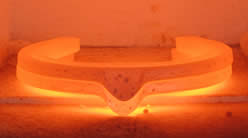 Greatest possible care is taken with your horse, whether it be your child's first pony or your grand prix dressage horse.Read more
Years of Shoeing Experience
Trough-out my career I aim to always work to the highest standard. Attending numerous courses, seminars and competitions as part of my continual professional development, this is key to maintaining a high level of workmanship.

Although many traditions of farriery have stayed the same for centuries, modern methods are continuously developing these skills. We always train hard to stay at the forefront of the profession.
Farrier Services
Problems within the hoof account for a large proportion of equine lameness. When this happens we have the knowledge and resources to correct the problem as soon as possible.

Some lameness cases will require the skills of both a farrier and a veterinary surgeon. When this happens clear communication and cooperation is key to quick recovery time.

Every equine has its own individual requirements. We pride ourselves on being able to identify the right path for your horse, whether that be hot or cold shoeing with steel or aluminium or bare foot trimming.